Contact Kits Directory
Apr 23,2022 | simplybuy industrial
Contact Kit Replacement for Contactors
SimplyBuy is an industry leading supplier of replacement electrical contacts and contact kits for AC and DC motor control. For over 10 years, SimplyBuy has built a solid reputation for exceptional product knowledge and customer service. We offer high quality, low cost alternatives to OEM electrical contact kits and contact tips.


Wide Selection, large contacts are
in stock and ready for shipment.
Lower cost.


Above 86% Silver point (AgCdO ).
More Durable and same materials
composition with OEM factory.

Guaranteed to match the OEM in
fit, form, and function, verify your
kit type using OEM documentation
and extensive cross-references.

All necessary hardware is included.
Each replacement contact kit is checked
and inspected before packaging.
Quality assurance Matching Screws.

We are a supplier of wholesale electrical parts for many Contactors, starters, coils, auxiliaries… in many cases, you'll save much more.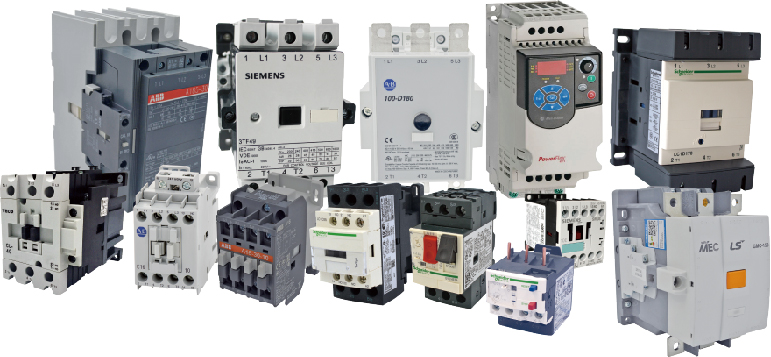 Electric contact we supply
Electrical contacts 100% replacement ABB, Schneider, Telemecanique, Siemens, Square D, Fuji, LS, Hyundai, and Chint
Telemecanique/Schneider LC1F LC1D LC1E
ABB – EH EK A Line, AF, AX, AE, B Series
Siemens World Series 3TB 3TK 3TF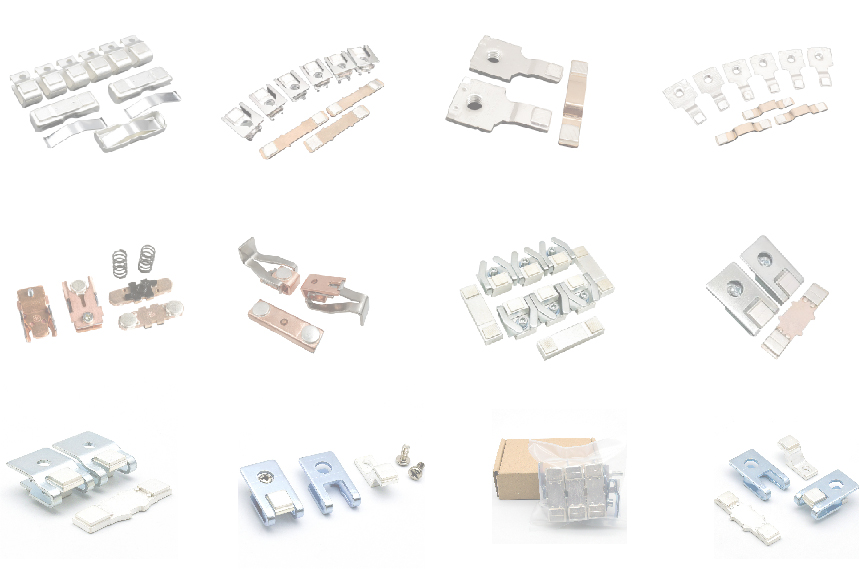 Siemens

FUJI
Mitsubishi
S-N

Directly replacement contact kits for the Mitsubishi S-N Contactors.
Part #
Contactor
Part #
Contactor

S-N20/21

Mitsubishi S-N20/21

S-N180

Mitsubishi S-N180

S-N25/35

Mitsubishi S-N25/35

S-N220

Mitsubishi S-N220

S-N50/65

Mitsubishi S-N50/65

S-N300

Mitsubishi S-N300

S-N80/95

Mitsubishi S-N80/95

S-N400

Mitsubishi S-N400

S-N125

Mitsubishi S-N125

S-N600

Mitsubishi S-N600

S-N150

Mitsubishi S-N150

S-N800

Mitsubishi S-N800
Telemecanique

ABB
EK

Directly replacement contact kits for the ABB EK Contactors.
Part #
Contactor
Part #
Contactor

KZK110

ABB EK110

KZK370

ABB EK370

KZK175

ABB EK175

KZK550

ABB EK550

KZK210

ABB EK210

KZK1000

ABB EK1000
A AE AF

Directly replacement contact kits for ABB "A-Line" Contactors.
Part #
Contactor
Part #
Contactor

ZL50

A50 AE50 AF50

ZL300

A300 AE300 AF300

ZL63

A63 AE63 AF63

ZL400

A400 AE400 AF400

ZL75

A75 AE75 AF75

ZL460

AF460

ZL95

A95 AE95 AF95

ZL580

AF580

ZL110

A110 AE110 AF110

ZL750

AF750

ZL145

A145 AE145 AF145

ZL1250

AF1250

ZL185

A185 AE185 AF185

ZL1350

AF1350

ZL210

A210 AE210 AF210

ZL1650

AF1650