About the new color switching of TeSys series motor control and protection products
Dec 29,2021 | simplybuy industrial
Schneider Electric motor control and protection products TeSys series products will be officially switched to a new dark gray color product on December 8, 2021
1. Refer to the table below for the product series involved:
Product Series
Describe
Switching time
TeSys GV2
Motor circuit-breaker GV2ME**C full series
Motor circuit-breaker GV2PM**C full series
2021.12.8
TeSys D
Contactor LC1D09~170**C all series
Control relay CAD**C full series
Thermal relay LRD**C full series
Accessories LADN**C
2021.12.8
TeSys DS
Contactor LC1DS full range
Accessories LADSN full range
2021.12.8
2. Product appearance color change:
3. The QR code is added to the product, and the product information and installation guide can be quickly accessed by just using a smartphone.

4. Add UKCA mark to the product label.
5. Uniform renewal of product packaging:
Product function identification: TeSys Power, TeSys Control, TeSys Protect;
Use 100% recyclable materials, original color cardboard packaging;
Scan the QR code to get the installation guide, reduce paper usage;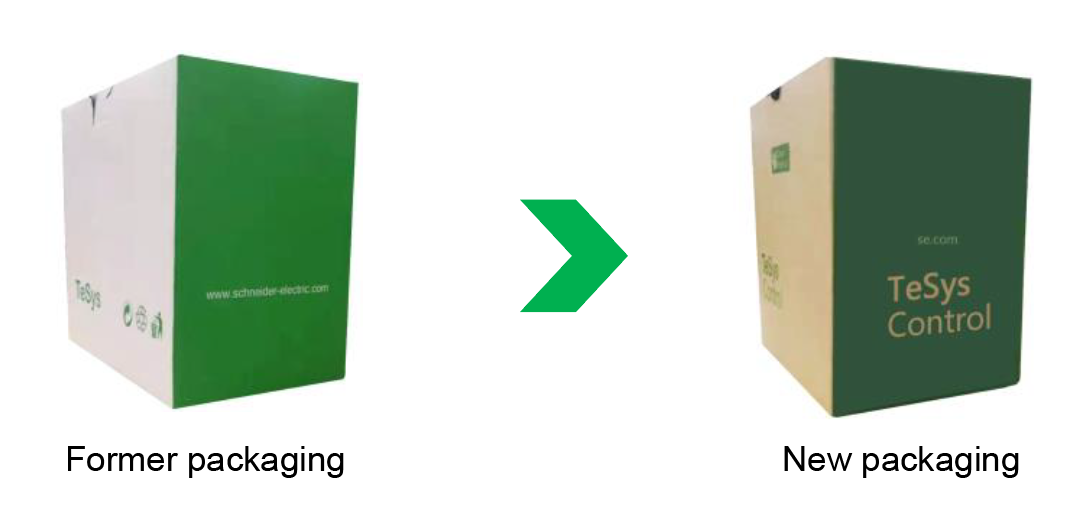 Comment